CHERI HENDRIX, DHEd, MSBME, PA-C, DFAAPA
Assistant Dean for Physician Assistant Education, Program Director and Associate Professor, UMB Physician Assistant Program
Dr. Hendrix is responsible for the overall coordination, management and leadership of PA education at UMB. She earned her doctorate in health education from AT Still University in 2011, and earned her master of science in Engineering and Applied Physics of Biomedicine from the Johns Hopkins University in 1998. A 2003 graduate of this PA Program, Dr. Hendrix completed a postgraduate PA residency in general surgery at Duke University Medical Center in 2004. Her practice as a certified PA spans a multitude of specialties including general, vascular, and thoracic surgery, emergency medicine, and urgent care.
Dr. Hendrix has spent the majority of her career in higher education; her passion in developing students' critical thought process at the graduate and post graduate levels has allowed her to excel in her roles in PA education. She is a highly sought-after lecturer on the national stage, and has earned a solid reputation for curriculum development that cultivates critical thinking and clinical reasoning skills in physician assistant students and in medical residents.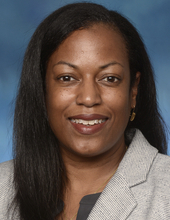 Kimberlee Bizzell, MD
Medical Director and Assistant Professor, UMB Physician Assistant Program
Dr. Kimberlee Bizzell joined faculty at the University of Maryland Baltimore PA program as the medical director in July 2019. In 2009, Dr. Bizzell completed an internal medicine residency at the University of Maryland Medical Center where she works as an assistant professor with the Department of Internal Medicine. As medical director, she collaborates with staff with respect to the PA curriculum and serves as a student mentor.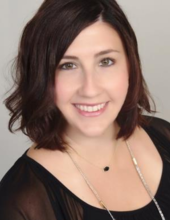 COLLEEN OHM, MMS, PA-C
Academic Coordinator and Assistant Professor, UMB Physician Assistant Program
Colleen Ohm, a 2007 program graduate, holds a bachelor's degree from Towson University in Community Health Science and a Master of Medical Science from Saint Francis University. She returned to the UMB/ACC Program full time as an Assistant Professor in 2020 after serving as an Adjunct Faculty member since 2013. Colleen began her career at Johns Hopkins Hospital working on the inpatient schizophrenia service and day hospital. She was the first PA-C to work in the department of psychiatry in Johns Hopkins history. Over her six-year tenure at Johns Hopkins, Colleen developed expertise in treating individuals diagnosed with schizophrenia, bipolar disorder, depression, anxiety disorders, substance abuse and personality disorders. In 2013, Colleen accepted a position with Mosaic Community Services, serving on their Assertive Community Treatment (ACT) team, providing community based, mobile mental health treatment through comprehensive psychiatric treatment, rehabilitation, and support to persons with severe and persistent mental illness and functional impairments. Prior to joining UMB, Colleen spent four years in an outpatient practice in Bel Air, MD.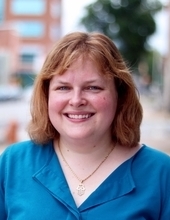 SARAH ARCHIBALD, Ph.D., M.S., M.A., C.C.E.P.
Program Director, Research Administration
Dr. Archibald has a Ph.D. in Public Policy (specialization: Health Policy & Criminological Policy) from the University of Maryland, Baltimore County (UMBC). Her first Master's degree is in Sociology (specialization: Criminology & Deviance) from George Mason University and the second Master's degree is in Regulatory Science from the University of Maryland, Baltimore (UMB). Dr. Archibald also has a graduate certificate in Research Ethics from UMB and a Bachelor's degree in Sociology from SUNY College at Buffalo. Additionally, she is a Certified Compliance and Ethics Professional (CCEP).
Dr. Archibald has five (5) years of experience in research administration (grants and contracts) and eleven (11) years of experience in research compliance (conflicts of interest, Institutional Review Board, Institutional Animal Care and Use Committee, etc.). Currently, Dr. Archibald is serving as the Research Integrity Officer for UMB, where she provides training on responsible conduct of research and investigate allegations of research misconduct (plagiarism, falsification, fabrication). She also serves as the Program Director the Research Administration Certificate Program (on-line). Her earlier experience as an adjunct assistant professor at UMBC is in teaching crime-related sociology courses including Criminology, Cybercrime, Juvenile Delinquency, Sociology of Serial Killers, White Collar Crime and Sociology of the Death Penalty. Dr. Archibald has also taught an ethical theory course at UMB.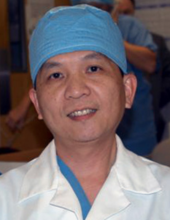 Wei Chao Chang Ph.D., DHSc, PA-C
Adjunct Faculty, UMB Physician Assistant Program
Dr. Chang is a surgical physician assistant with 20 years of experience. He earned a B.S. in Biological Sciences with a concentration in Clinical Laboratory Science from California State University, Sacramento with a minor in Chemistry, an MPAS degree from University of Nebraska Medical Center with a concentration in Surgery, a Doctor of Health Science degree and a Ph.D. in Health Science from Nova Southeastern University. He graduated from the CCBC PA program with Dean's highest honor in 1999. His research interest is perioperative medicine. He is committed to disseminating scientific knowledge. He has authored numerous publications on various topics in healthcare. He has been actively involved in PA education in Maryland.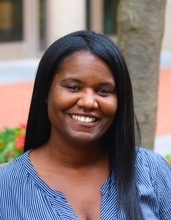 SHANI FLEMING, MS, MPH, PA-C
Associate Professor, UMB Physician Assistant Program
Shani Fleming has devoted her career to minority health and promoting cultural competence within the healthcare community. She graduated from the George Washington University Physician Assistant Program receiving a Masters in Health Science and a Masters in Public Health. She is currently pursuing her Ph.D. in Language, Literacy, and Culture. She has sixteen years of patient care experience and fourteen years as an educator. Shani has a tremendous amount of academic administrative experience developing curriculum maps, course and instructional objectives, learning outcomes and assessments aligned with PA program milestones, competencies, and graduate outcomes. She has Quality Matters certification for online learning management systems and experience teaching many online and web-enhanced courses. Shani provides professional development on cultural competence, health disparities, social justice, and other relevant diversity material. She has served on several National and State committees and work groups coordinating outreach and recruitment events reaching thousands of underrepresented minority high school and college students introducing them to the health profession career.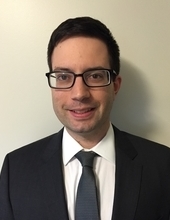 Aaron Galvin, MSHS, PA-C
Adjunct Faculty, UMB Physician Assistant Program
Aaron Galvin, MSHS, PA-C is a cardiology Physician Assistant in private practice in Rockville, Maryland. Mr. Galvin earned his bachelor's degrees magna cum laude in Biological Anthropology and French Language from the University of Maryland, College Park in 2007. Following his undergraduate studies he volunteered as an EMT with a local fire company and worked for a private ambulance transport company. He then enrolled in the UMB/AACC PA Program and graduated as the valedictorian and class president of the class of 2016. After graduation he worked for three years at a local urgent care clinic before transitioning to his current role in cardiology. He is proud to return to the UMB/AACC Program as an Adjunct Faculty member, a position he has held since 2019.
Mr. Galvin enjoys spending time with his wife and son, cooking, and has recently started a backyard garden.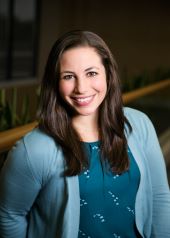 Jeanine Gargiulo, MPAS, PA-C
Assistant Professor, UMB Physician Assistant Program
Jeanine Gargiulo has been working as a clinical PA in orthopedics since 2008 after completing both her Bachelor of Health Science and Master of Physician Assistant Science degrees from Saint Francis University. While in clinical medicine, she participated in clinical research studies in conjunction with the Anderson Orthopaedic Research Institute. Jeanine continues to be an active volunteer with Operation Walk Virginia, traveling on several international medical mission trips with the team who provides hip and knee replacements to patients in need, as well as those in the local community. She has been lecturing in professional education and leading suturing workshops on both a state and national level since 2015. Her passion for education led her to complete her Doctor of Medical Science certificate in PA Education from the University of Lynchburg in 2021. In her spare time, she enjoys fostering dogs and teaching fitness classes at her local gym.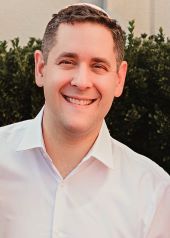 AARON JACOB, MSHS, PA-C
Assistant Professor, UMB Physician Assistant Program
Aaron Jacob, MSHS, PA-C, graduated from UMB/AACC in 2017 and has been practicing in the field of urgent care and emergency medicine. He began teaching middle school and high school in 2004, and earned his Masters in Education and Human Development from GWU in 2006, with a BA in English from UMUC. He specialized in creating individualized learning environments and differentiated classrooms. He is excited to be able to combine his two professions and return to UMB to help educate the next generation of PAs.
Laurence Magder, Ph.D
Professor, Epidemiology and Public Health
Dr. Magder is interested in developing relatively simple, easy-to-use, statistical methods that can be useful in biomedical research and promoting a shift in the view of the role of statistics in biomedical research. Statistical methods are often described in courses and in practice as methods for using data to decide whether to accept or reject hypotheses. In contrast, Dr. Magder views statistical methods as ways to quantify the evidence in a set of data with respect to hypotheses. Given this information, scientists can then weigh all relevant considerations in making a scientific judgment about hypotheses. This shift in thinking about the role of statistics renders many traditional statistical topics (such the use of one-sided versus two-sided tests, or the adjustment for multiple comparisons) irrelevant.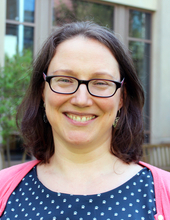 Isabell May, Ph.D.
Associate Professor, the Graduate School
Dr. May earned her doctorate in American Studies from the University of Maryland, College Park. A native of Germany, Dr. May came to the United States on a Fulbright scholarship in 1999 and has resided in Maryland, with a two-year interruption in Lueneburg, Germany, ever since. Before her tenure at UMB, Dr. May oversaw the Writing Center at the University of Baltimore, founded the Writing Center for Academic English at Leuphana University in Luenburg, Germany, and directed the Center for Academic Success at the Universities at Shady Grove. At UMB, she co-teaches the introductory course on library research and scholarly writing for the MHS program at UMB's Graduate school as well as the first two courses in the Science Communication Certificate Program, while also directing UMB's Writing Center. Her research interests are the development of graduate communication skills, science communication, and the revision process in graduate- and professional-level writing. If Dr. May is not busy writing her blog, researching, or working with writers, she can be found in a Pilates or Cardio class in URecFit or at an Orioles game.
THERESA NEUMANN, MPAS, PA-C, DFAAPA
Associate Professor, UMB Physician Assistant Program
Theresa Neumann, MPAS, PA-C, is a veteran PA and PA-educator and is actively involved in state and national leadership and advocacy roles. She is passionate about the profession and is very involved legislatively to improve the scope of practice of the profession in the state of Maryland. Theresa has spent her clinical career in Emergency Medicine, being one of the pioneers to open the doors for PAs in this specialty field. Theresa has also spent 10 years working in legal medicine, both in Denial Management and Medical Malpractice, which has supplemented her teaching by offering relevant cases and documentation pearls to her lectures. Theresa has been teaching since 2009, and she received her Master's in Physician Assistant Studies (Educational Track) through the University of Nebraska Medical Center's PA Program in 2014. She brings a wealth of experience, skills and interests to the PA program.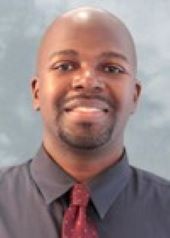 JASON NOEL, PHARM.D., BCPP
Associate Professor, UMB Physician Assistant Program
Jason Noel earned his Doctor of Pharmacy from Rutgers University, Ernest Mario School of Pharmacy. He then completed a residency in psychiatric pharmacy practice with the University of Maryland School of Pharmacy. He has over 20 years experience as a psychiatric pharmacist in acute- and long-term care settings. His current clinical practice is with the Maryland Department of Health - Developmental Disabilities Administration, where he provides consultant services for individuals receiving care in state-operated residential facilities and in community-based programs throughout the state. In addition to teaching in the UMB Physician Assistant Program, Dr. Noel has taught students and professionals in pharmacy, nursing, medicine, and social work. He is currently pursuing a Master's Degree in Public Administration at the University of Baltimore.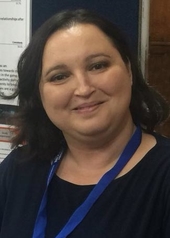 Larisa Odessky, Pharm.D.
Assistant Professor, UMB Physician Assistant Program
Dr. Odessky earned her Doctor of Pharmacy degree from Nova Southeastern University, College of Pharmacy. She was awarded the American Association of Colleges of Pharmacy Academic Affairs Post-Doctoral Fellowship in 2014. She has spent the past two years designing and implementing innovative technology to be used as part of interprofessional healthcare education. She has collaborated with the Virginia Serious Games Institute as part of her fellowship to initiate a nation-wide research project examining the role of serious games in interprofessional education. Dr. Odessky has a passion for developing creative ways to teach students to communicate and become valuable and productive members of diverse healthcare teams.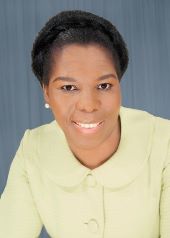 MIRIAN E. OFONEDU, PHD, MSW, LCSW-C
Associate Professor, UMB Physician Assistant Program
Mirian Ofonedu, PHD, MSW, LCSW-C received her master degree in Social Work from the University of Maryland, School of Social Work and her doctoral degree in Psychology from the Capella University. Dr. Ofonedu is psychologist and licensed clinical social worker, with a specialization in service to children, youth, and families. She is the Director of Training at the Maryland Center for Developmental Disabilities at Kennedy Krieger Institute and an Associate Faculty in the Department of Mental Health at the Johns Hopkins Bloomberg School of Public Health. Dr. Ofonedu is a master trainer for the ACT Raising Safe Kids, a program developed and coordinated by the American Psychological Association (APA), served as the APA's Program Chair and as Task Force and Diversity Activities Coordinator for the Society of Child and Family Policy and Practice (Division 37), and serves as Chair for Division 37's Diverse, Racial, Ethnic, and Multicultural Special Interest Group (DREAM SIG) and Division 37's liaison to the APA Committee on International Relations in Psychology.
Dr. Ofonedu's research interests include inclusive practice, mental health treatment engagement and service delivery for the underserved population, community-based interventions. With expertise in qualitative research, she examines the psychosocial and cultural factors that influence marginalized groups' help seeking behaviors and service utilization to inform policy and intervention programs. Dr. Ofonedu combines her macro, clinical and research knowledge in the training of students and professionals in evidence-supported and culturally-responsive interventions and helps them realize the key role they can play as the underserved children, youth, families, and communities' champions.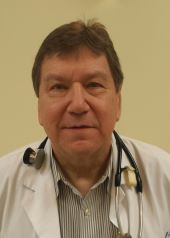 Kenneth Pardoe, MS, PA-C, NRP
Adjunct Faculty, UMB Physician Assistant Program
Mr. Pardoe has been a physician assistant since 1985 and has worked primarily in Emergency Medicine, Military Medicine, and PA Education. With a graduate degree in Community Health and Wellness Promotion, he has worked with underserved populations in local communities and on mission trips to South America. He served multiple terms on the Maryland Academy of Physician Assistants Board of Directors as the Membership Director and as a member of the CME Committee.
In addition to being a physician assistant, Mr. Pardoe has an extensive career as a firefighter/paramedic and is a retired Battalion Chief for the Anne Arundel County Fire Department. He is a Marine Corps veteran and following PA school, served in the Naval Reserve and active-duty Navy as a physician assistant, retiring as a Lieutenant Commander - Medical Service Corps and MSC Surface Warfare Officer.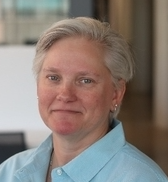 DIXIE PENNINGTON, MSMS, CHSE, CHSOS
Director of Simulation, UMB Physician Assistant Program
Ms. Pennington is responsible for the facilitation of simulation-based training and evaluation including the design and implementation of training protocols and assessment for UMB physician assistant and pharmacy students. She strives to ensure simulation is being designed and delivered according to the latest best practices while meeting program outcomes, goals and competencies. Ms. Pennington has 18+ years of medical experience in emergency room and operating room settings, and working as a public servant in various capacities, including EMS, fire, and police.
Ms. Pennington is a graduate of Drexel University, attaining her Master of Science degree in Medical and Healthcare Simulation. She has more than 10 years working in the medical simulation field in various roles and capacities. She is also a graduate of the Pennsylvania State University, attaining her Bachelor of Science degree in ElectroMechanical Engineering Technology. She is a member of the Society for Simulation in Healthcare (SSH) and has attained qualifications as a Certified Healthcare Simulation Educator (CHSE), Certified Healthcare Simulation Operations Specialist (CHSOS), and TeamSTEPPS Master Trainer.
TERESA ROGERS, MMS, PA-C
Assistant Professor, UMB Physician Assistant Program
Teresa Rogers has been working as a Physician Assistant in psychiatry in both inpatient and outpatient settings since graduating with a Master in Medical Science (MMS) at Nova Southeastern University's PA program in 2015. Her career began in Orlando, Florida, where she worked at a community behavioral health clinic and a private outpatient practice, treating both children and adults and precepting PA students. During this time, she also earned a Certificate of Added Qualifications (CAQ) in Psychiatry from the NCCPA.
She and her family eventually moved to Baltimore where she worked in the Department of Psychiatry and Behavioral Sciences at Johns Hopkins Bayview Medical Center, treating patients with co-occurring disorders on the acute psychiatric unit. In this setting, she continued to mentor PA students and participate in learning/teaching opportunities with medical interns and residents. She has been the recipient of the Johns Hopkins School of Medicine Chester W. Schmidt Jr. Teaching Award and the Johns Hopkins 6th Annual Miller Coulson Nurse Practitioner/Physician Assistant Clinical Excellence Award.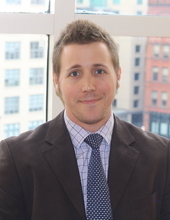 JEFFREY RUSSELL, MMS, PA-C
Adjunct Faculty, UMB Physician Assistant Program
Jeff Russell is a practicing physician assistant with experience in emergency medicine. After earning his bachelor's degree summa cum laude from Towson University in 2009, he helped to develop and manage the BioSkills Laboratory at Anatomy Gifts Registry in Hanover, Maryland. Collaborating with local allied health training programs and collegiate anatomy courses, he and his team provided instruction in human cadaver dissection for programs that previously offered no such experiences. Jeff completed his physician assistant training at the AACC (then associated with Saint Francis University) PA Program in 2013, and has been working clinically at Saint Agnes Hospital Emergency Department ever since. In 2016 Jeff joined his alma mater PA program as an adjunct faculty member and also became a preceptor to students in his clinical practice. In 2020, he further developed his instructional skills by completing an academic fellowship with the inaugural class of the Physician Assistant Learning and Leadership Academy (PALLA).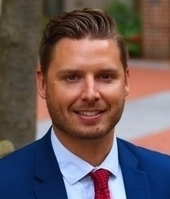 KYLE SCHILLER, MMS, PA-C
Adjunct Faculty, UMB Physician Assistant Program
Kyle Schiller graduated from the Towson/CCBC PA program in 2017 after finishing his undergraduate studies at University of Maryland-College Park. Since graduation, Schiller has been working full-time in the Emergency Department at Baltimore Washington Medical Center. In 2019, he accepted a position as an Adjunct Faculty member with the UMB/AACC Collaborative Physician Assistant Program and has enjoyed assisting with the Foundations of the Physician Assistant Practice course. Recently, Schiller completed a fellowship with the Physician Assistant Learning and Leadership Academy (PALLA). PALLA's mission is to develop a Maryland Physician Assistant workforce and faculty with the capacity to educate the next generation of PA students and advance PA education. "As a Physician Assistant, we are life-long learners, but with these opportunities at UMB I hope to be a life-long educator as well."
VICTORIA TROTT, MS, PA-C
Adjunct Faculty, UMB Physician Assistant Program
Victoria Trott is a board-certified physician assistant that has dedicated her career to the neuroscience field. She worked in outpatient neurology for nine years and in the last year has transitioned into inpatient neurosurgery within the University of Maryland Medical System. Victoria graduated from Washington College in 2009 with a Bachelor of Science in Psychology: Specializing in Behavioral Neuroscience and a Minor in Music. After working for a short time at the National Institute of Drug Abuse, Victoria decided to apply to become a physician assistant. She graduated from Anne Arundel Community College/St. Francis University PA program in 2013 and was inducted into Phi Alpha Honor Society. Over the last few years, she has started to develop a passion for teaching. After completing a fellowship with the Physician Assistant Learning and Leadership Academy (PALLA) in 2022, her devotion for learning and teaching has only grown. Victoria hopes to apply the skills she has learned into her teaching methods and ultimately make a positive impact on the current students.
NIYA WERTS, PhD, MIS, MS EHS, LMT
Associate Professor and Program Director, Master of Science in Health Science Program
Dr. Werts is an accomplished educator, scholar, and leader, and has taught health science in community and higher education settings for more than fifteen years. She has an interdisciplinary focus on community health and health information technology.
She earned her Bachelor of Science degree in biology from the University of Maryland Eastern Shore, a Master of Health and Exercise Science from Miami University of Ohio, a Master of Information Systems from the University of Maryland, Baltimore County, and a Doctor of Philosophy degree in Information Systems from the University of Maryland Baltimore County. She's also held an active license as a Massage Therapist in the state of Maryland since 2002. Her primary interests are in the realm of health literacy and health data integration for the improvement of healthcare on the community and organizational levels. She currently serves as the Graduate Program Director for the MS in Health Science at UMB.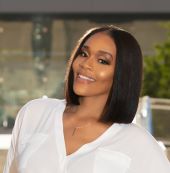 Tiffany White, MPAS, PA-C
Assistant Professor, UMB Physician Assistant Program
Tiffany White is a board-certified physician assistant who has specialized in otolaryngology since 2010. She has spent her career working in outpatient settings with specialization in head and neck surgery, facial plastic and reconstructive surgery, allergies, and hearing disorders, treating both children and adults. Her approach to patient care is one that centers around compassion, respect, and prevention. She has had the opportunity to train physician assistants and nurse practitioners new to the specialty as well as medical assistants, scribes, and students. Tiffany earned a Master in Physician Assistant Studies from the University of Kentucky, receiving both the Lyman T. Johnson Torch of Excellence Award and Dean's Award for Excellence in Service. As a student, she co-chaired the diversity committee for the Joseph Hamburg Student Society. She has special interests in the elimination of health disparities and was able to complete nearly all her clerkships in primarily urban, rural, and/or underserved areas, including an OB/GYN and internal medicine rotation in Swaziland, Africa. Tiffany is passionate about helping others and has spent time volunteering as a caretaker with HIV/AIDS patients while in Lexington, as well as mentoring high school and college-aged women throughout Kentucky and locally in Baltimore, MD. She is not only interested in educating the upcoming generation of PAs but also equipping them with the tools and mindset they need to reach their fullest potential.
Staff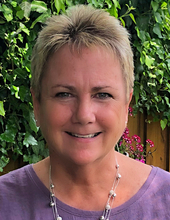 KAREN FRANK
Assistant Director of Admissions, UMB Physician Assistant Program
Karen Frank has been the admissions administrator for the PA Program since the collaboration was created between Anne Arundel Community College and the University of Maryland Baltimore Graduate School. Karen's role in the PA admissions process included a wide range of responsibilities, from guiding a potential applicant seeking information to following up with students as they progress through the program.
In January, 2020, the Physician Assistant Program underwent a change of sponsorship and Karen accepted a position as the Assistant Director of Admissions for the Physician Assistant Program at the UMB Graduate School. As the Assistant Director, Karen continues her work in admissions using her in-depth knowledge and expertise while playing a supportive role in the applicant/student experience.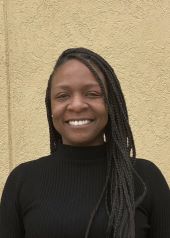 Ashley Hargrove, BS
Clinical Coordinator, UMB Physician Assistant Program
Ashley Hargrove received a Bachelor of Science from Morgan State University. Her professional background includes more than 10 years in clinical research and project management at the University of Maryland. She hopes to integrate her experience in compliance and data management to ensure a seamless experience for students.
Ashley is a Maryland native and enjoys eating anything that has crab.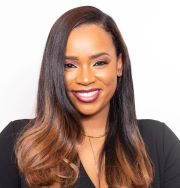 Mystee Jennings, MSHS
Assistant Director of Experiential Learning, UMB Physician Assistant Program
Mystee Jennings is a Maryland native who earned her Bachelor of Exercise Science from the University of Maryland Eastern Shore in 2011 and her Master of Science in Health Science from Towson University in 2015. She has spent nine years in the administrative field and has three years of experience in higher education as an Academic Coordinator in the Biochemistry and Molecular Biology Graduate Program at The Johns Hopkins Bloomberg School of Public Health. She brings experience in recruitment, admissions, enrollment, and data management to the Physician Assistant program. She enjoys helping others reach their goals no matter how big or small.
Mystee enjoys spending time with family and friends, travelling, exercising, and binge-watching shows with her husband and dog. Her favorite TV show of all time is "I Love Lucy".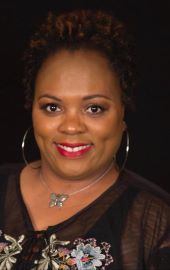 Tomika Jones, MA
Academic Services Coordinator
Tomika D. Jones, MA earned her Bachelor of Arts degree in Social Science/Early Childhood Education from Coppin State University in 1998 and her Master of Art in Instructional Technology from the University of Maryland, Baltimore County in 2002. In addition to 10 years' experience in public school education and 15 years of experience in Healthcare, Tomika has worked with nonprofits and educational consulting. During the pandemic, Tomika began her career in Higher Education, as a Program Coordinator, working with the PhD Nursing Program at UMB. Tomika is passionate about helping others and she enjoys spending time with family and traveling.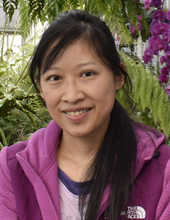 LI-CHUAN LO, PH.D.
Data and Assessment Analyst, UMB Physician Assistant Program
Curiosity about how the human mind and body interact and the underlying mechanisms have driven Dr. Lo's education and research. Before her doctoral studies at the University of Maryland, College Park, she was a fifth-grade teacher at a public school in Taipei, Taiwan. Her graduate studies specialize in psychology and human behaviors, such as the phenomenon of "choking" in sporting competitions and the elevated anxiety experienced under stress. She completed several studies examining changes of brain activity across varying stages of skill acquisition, further investigating brain dynamics and the manners in which mental stress affects motor performance. Her research and experimental designs not only included hands-on work with patients, but included data acquisition, mining, correlation, and inference of data. Dr. Lo recently completed a research training program in the rehabilitation of clinical populations with neuromotor disorders in the Department of Physical Therapy and Rehabilitation Science at the School of Medicine, University of Maryland Baltimore.
Áine McLaughlin, MS
Senior Strategic Communications Specialist, UMB Physician Assistant Program
Áine McLaughlin received a Bachelor of Arts in English, Writing and Studio Art from Loyola University Maryland in 2014, and completed a Master of Library and Information Science at University of Maryland College Park in 2020. Áine's professional background includes working as a field organizer and communications professional with labor unions and affiliated nonprofits.
Piper Sands, MA
Program Management Specialist, UMB Physician Assistant Program
Piper Sands earned her Bachelor of Arts in English from Sonoma State University in 2014 and her Master of Arts in English from Claremont Graduate University in 2017. She began her career in higher education at Sonoma State University and quickly realized she had a passion for helping students on their academic journey. She has nine years of experience helping students and academic programs reach their goals. As the Program Management Specialist, Piper uses her experience in marketing, enrollment, re-admission, project management, and event planning to help create the best student experience possible for the Physician Assistant program.
Piper relocated from California to Maryland with her husband in 2019. She enjoys spending time with her family, reading, and gardening.