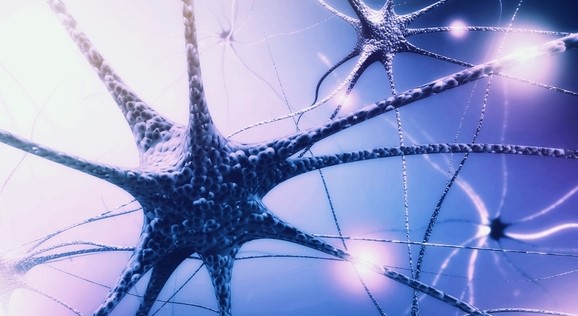 The Graduate Program in Neuroscience trains outstanding graduate students to earn a PhD degree in Neuroscience. We are an interdisciplinary program spanning several Departments in the Schools of Medicine, Dentistry, and Nursing. Our alumni fill top-tier academic, government, and industry positions worldwide.
Our curriculum emphasizes critical thinking and experimental design through an innovative applied learning model. This coursework is completed within the first 16 months, after which students perform full-time dissertation research in a laboratory chosen from 2-3 laboratory rotations completed in the first year.
Our students are fully supported by the Graduate Program in Life Sciences for their first 15 months and subsequently fully supported by their dissertation research lab. Additional support for students is provided by a T32 NIH Neuroscience Training Grant and the Meyerhoff Scholars Program that supports underrepresented students. Our students boast an impressive 50% success rate for securing additional individual NIH funding through F31 National Research Service Awards.
Our >100 principal investigators teach and mentor students in their NIH-funded laboratories. Our research interests include, but are not limited to, addiction, synaptic and neural circuit form and function, neurodevelopment, neuroendocrinology, pain, schizophrenia, depression, neurodegeneration, stroke recovery, TBI, and cognition.
Our Location is in the heart of historic downtown Baltimore, offering all the amenities of city life while maintaining easy access to the Appalachians and the irresistible appeal of the Chesapeake Bay.
Applicants: we do NOT require the GRE. We holistically view research experience, personal statements, letters of support and academic performance for applicant selection. Application deadline: December 1st.