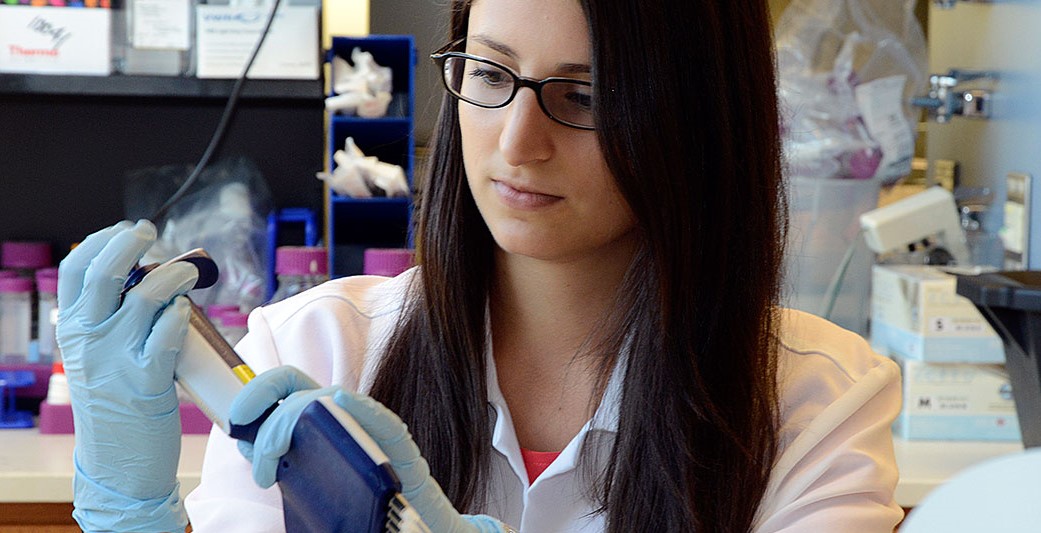 The Graduate Program in Molecular Microbiology and Immunology provides a stimulating environment for our graduate students who will play a leadership role in academic, government and industrial research and in international health organizations.
Advances in molecular and cell biology and genetics have opened new approaches to the study of basic and applied aspects of infectious disease and host defense. We are applying these approaches to studies of microbial pathogenesis, immune cell function, inflammation, receptor signaling, prokaryotic and eukaryotic gene regulation, genetic manipulation of cell functions, tumor immunology and immunotherapy, and vaccine development. Techniques including functional genomics, gene delivery, and derivation of transgenic animals are being developed and utilized to address specific questions. Our program provides interactive, multifaceted education and research training. Our graduates receive comprehensive education in molecular and cell biology, microbiology and immunology, and in-depth training in their chosen area of research.
Our PhD and MD/PhD students train in the laboratories of participating faculty in the Department of Microbiology and Immunology, Department of Medicine, Institute of Human Virology, Greenebaum Cancer Center, Center for Vaccine Development, Institute for Genome Science, the Department of Microbial Pathogenesis in the Dental School, and the Institute of Marine & Environmental Technology . As part of the Graduate Program in Life Sciences at the University of Maryland School of Medicine, interaction between other graduate programs and departments facilitates broadening of the research experience and of graduate student life.‌
Admission Deadlines
International applicants:
All other applicants: