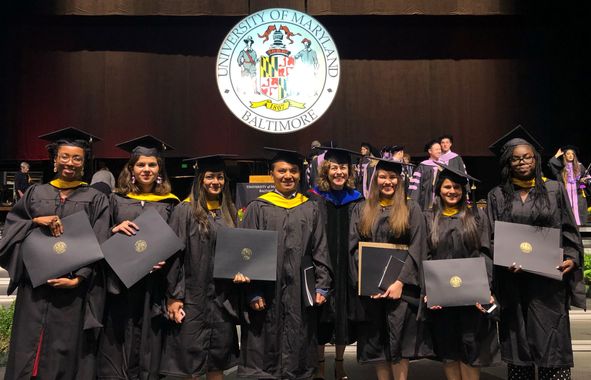 The Cellular and Molecular Biomedical Science (CMBS) MS Program at the University of Maryland emphasizes medically-relevant scientific research and education, utilizing state-of-the-art resources. The program is designed as a 2-year curriculum for full-time students, but may be completed over 5 years for part-time, working students. Students will become fluent in the study and implementation of biomedical research and will be well prepared as skilled researchers for careers in academic research centers, government, and industry, including biotechnology firms and pharmaceutical companies.
The CMBS MS Program combines traditional areas of biomedical study, including molecular and cell biology, neuroscience, pharmacology, physiology, cancer biology, and genomics into a unique interdisciplinary graduate training program. Specifically designed to develop scientists for the post-genomic era, CMBS students will gain knowledge, research skills, and familiarity with the state-of-the-art biomedical tools and methodologies to solve important and timely questions in biomedical science.
Graduate students from the program have gone on to enter PhD, MD, MD/PhD, and DO programs, and become research assistants or project managers.
Students in the CMBS Program have an option of pursuing either a non-thesis or thesis option.