Social Innovation Profile Series
To help you consider the wide range of possibilities that the MS in Health and Social Innovation program offers, we created a series of profiles in social innovation, spotlighting local leaders delivering sustainable change.
This series began March 23 with Jonathan Moore, CEO and Founder of Rowdy Orb.it. The series continued April 7 with Cindy Plavier-Truitt, President and CEO of Humanim, and wrapped up May 11 with Shantell Roberts, Founder and Executive Director of Touching Young Lives, Inc.
Jonathan Moore
Cindy Truitt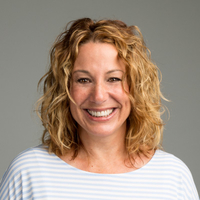 Shantell Roberts
Moore is the CEO and Founder of RowdyOrb.it, a Baltimore-based tech firm focused on expanding digital access and training. RowdyOrb.it's mission is to connect families and neighborhoods to affordable / low cost internet service for under-resourced communities by deliberately localizing workforce & economic development to influence neighborhood revitalization from the ground up. RowdyOrb.it aims to develop worker owned cooperatives within three separate ventures: Wi-Fi infrastructure, measuring pollutants and the reincarnation of waste. Moore's company is currently partnering with several organizations on a Wi-Fi network project, including Elev8 Baltimore, an out-of-school community outreach program; Project Waves, which works with nonprofits to amplify internet connectivity in underserved areas of the city; and the Greater Washington D.C. Chapter of the Internet Society.
Cindy Plavier-Truitt, Humanim
Cindy Plavier-Truitt is the CEO of Humanin, a Maryland based social impact nonprofit. Humanim's mission is to support and empower individuals who face social or economic challenges — by building pathways to economic equity, opportunity, and independence. The nonprofit achieves this through 35 programs in the areas of human services, youth services, workforce development, and social enterprise throughout Maryland and Delaware. Cindy has over 32 years of experience at Humanim, after starting her career with the org from an entry-level position. She has served as an officer for 17 years, starting and leading various programs. Among the efforts she led the renovation of the American Brewery building in East Baltimore as the nonprofit's city base and the establishment of a social enterprise division.
Roberts is the Founder and Executive Director of Touching Young Lives, Inc, a Baltimore-based nonprofit created to provide infants with a safe place to sleep in the simplest form. Comprised of 3 platforms: Touching Minds (Education), Touching Bodies (Recreational) and Touching Souls (Community Outreach), Touching Young Lives Incorporated is a 501c3 nonprofit organization that focuses on the health and well-being of infants and children. Touching Young Lives, Inc.'s mission is to ensure the health and well-being of infants and children across socio-economic lines through the use of Portable Alternative Cribs (P.A.Cs).
Watch the recap