PROFILES IN SOCIAL INNOVATION PODCAST SERIES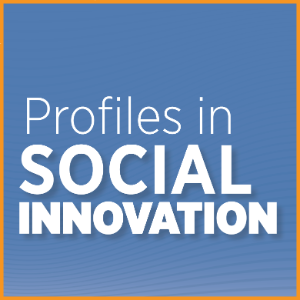 UMB's Profiles in Social Innovation highlights local leaders delivering sustainable change. We're proud to announce a new podcast series where local changemakers discuss the importance of taking ideas to action, overcoming obstacles and provide candid tips for those who desire to break into the world of social innovation.
Don't just get a job, create your own while striving to make the world a better place.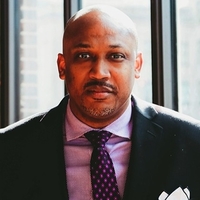 EPISODE ONE: JAYME WOOTEN, CLLCTIVLY
The first episode features Jayme Wooten, founder of CLLCTIVLY, a social change organization centering Black genius, narrative power, social networks, and resource mobilization. Tune in as Jayme speaks earnestly about leading with intention and CLLCTIVLY's commitment to empowering local leaders.
Listen: Apple Podcasts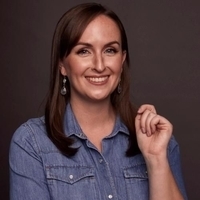 EPISODE TWO: JESS GARTNER, ALLOVUE
Our second episode features Jess Gartner, CEO and founder of
Allovue
, an education finance technology company based in Baltimore. As a former middle school teacher, Jess learned first-hand how budgeting impacts student success.
Allovue
brought together inspired professionals with backgrounds in education, product, and marketing to build innovative education finance technology (EdFinTech). They work with school districts to strategically and equitably allocate resources with the help of their budgeting and financial management tools.
Listen: Apple Podcasts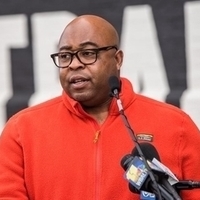 EPISODE THREE: JONATHAN MOORE, ROWDYOR.BIT
In this episode, we sit down with Jonathan Moore, CEO and Founder of
RowdyOrb.it
, a Baltimore-based tech firm focused on expanding digital access and training.
RowdyOrb.it'
s
mission is to connect families and neighborhoods to affordable/low cost internet service for under-resourced communities by deliberately localizing workforce & economic development to influence neighborhood revitalization from the ground up.
Listen: Apple Podcasts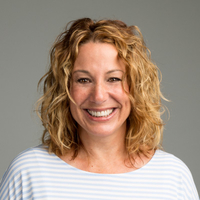 EPISODE FOUR: CINDY PLAVIER-TRUITT, HUMANIN
Our fourth episode features Cindy Plavier-Truitt, CEO of
Humanin
, a Maryland based social impact nonprofit. Cindy has over 32 years of experience at Humanin, after starting her career with the org from an entry-level position. She has served as an officer for 17 years, starting and leading various programs. Among the efforts she led the renovation of the American Brewery building in East Baltimore as the nonprofit's city base and the establishment of a social enterprise division.
Listen: Apple Podcasts
What happens when you take an MBA, A Masters in Social Work, A Masters in Public Health and a Masters in Nonprofit management, drop them into a blender, and pour them out into a dedicated incubation and coworking space in the heart of downtown Baltimore? You get UMB's Master of Science in Health and Social Innovation.
The Grid is an innovation space where students, entrepreneurs, faculty, and staff connect to bring innovative health and social impact ideas to life through education, entrepreneurial resources, and programming The Grid hosts a wide range of events including sessions on marketing, branding, IP law, human centered design, social innovation, community development, elevator pitching, and more.
Innovation Hub
Greater Baltimore's social innovation ecosystem is surging. Home to a robust network of entrepreneurs, several dozen strategically placed incubators, accelerators and angel funds, and programs like the MS in Health and Social Innovation; learn how our community can provide you with the resources needed to take your concept to the next level.