Student Profiles
Check out our student profiles to learn more about the many opportunities the MS in Health and Social Innovation offers.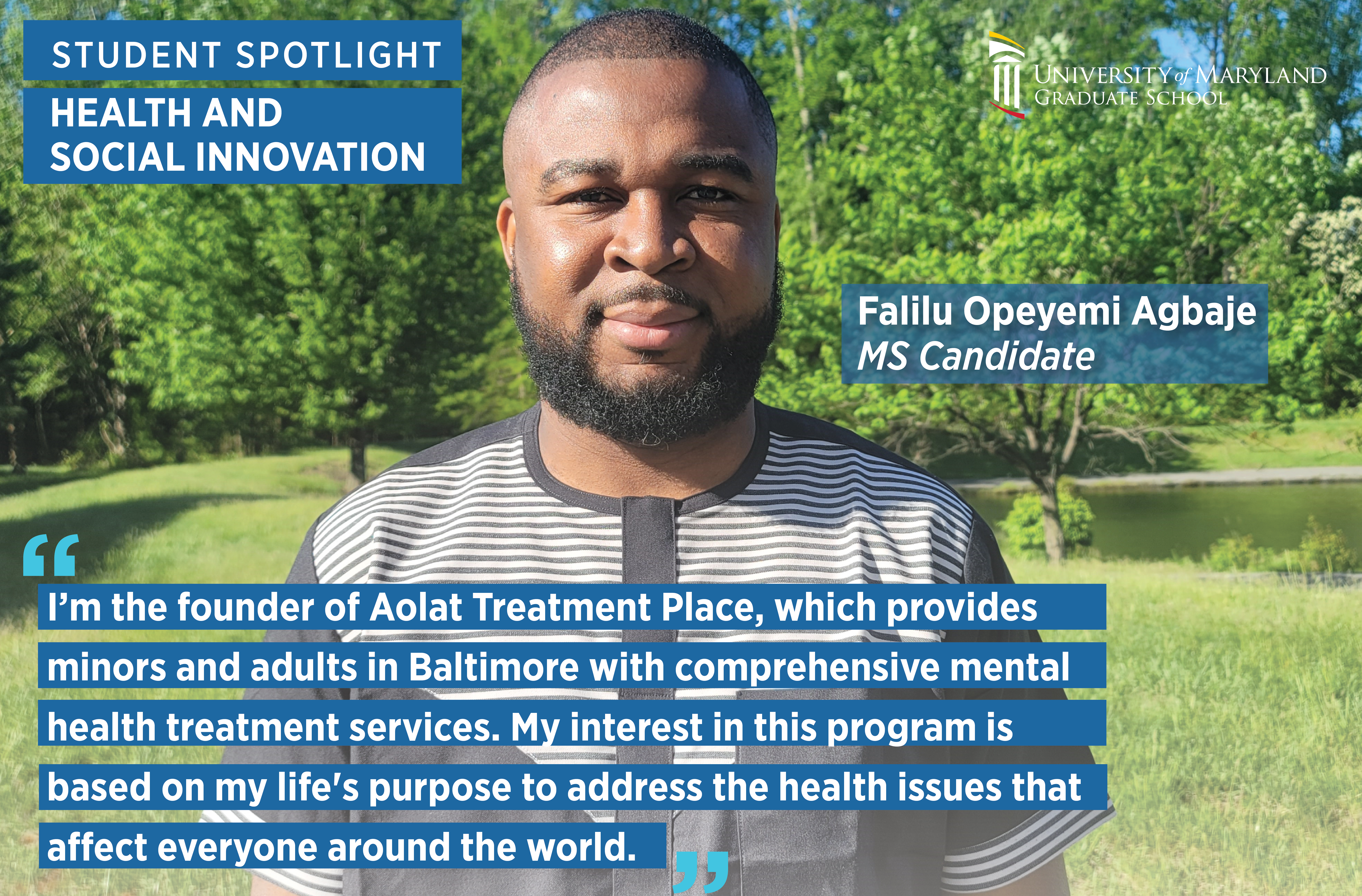 What is Degree Works?
Degree Works is a degree audit and advising system to help students, administrators, and advisors plan for academic success.
You will find useful information when you log-in such as classes you have completed along with the grade earned, diploma application status. any holds you may have, residency status, overall GPA and your degree progress.
‌‌Have a big idea to change the world? The Masters of Science in Health and Social Innovation challenges students to explore and apply principles of innovation, entrepreneurship, and design thinking to solve complex health and social challenges.
By the end of this program students will be able to launch their own start-ups, examine and impact innovation within existing organizations, and understand how change can be realized by examining policy and regulations. There are four concentrations: Health Science, User Experience (UX), Global Health Innovation, and Scientific and Medical Entrepreneurship. Through these concentrations, students will be equipped to tackle different health and social challenges of their choosing with a core curriculum steeped in methods of design thinking, principles of business, and market research.
Baltimore is the best-kept secret of the nation's innovation scene. It consistently ranks among the 20 hottest cities for tech (Richardson & Munshaw, 2017), and top three cities for women in technology (Curtis, 2017). Maryland as a whole was ranked third in Fast Company's list of innovative states, and fourth in the number of startups per million residents (Bergl, Cattel, Feifer & Kratochwill, 2013).

Baltimore is a city of makers, doers, creators, and problem solvers and students who complete this program will be equipped to become innovative leaders in a number of fields, including: business, consulting, interdisciplinary and transdiciplinary research, public administration, political advising, policymaking, community development, non-profit leadership, for-profit-leadership, community management, city and urban planning, entrepreneurship, international business, peace-making, and health and social research.
The M.S. in Health and Social Innovation is a 36-credit graduate degree program taught using a combination of live instruction via interactive video conferencing as well as individually paced modules, and can be completed in two years. Students will take 18 core credits and 12 concentration credits.
With this degree program, we intend to create an opportunity for students to explore principles of innovation, entrepreneurship, and design-thinking to solve complex health and social challenges.
At the conclusion of their study, students in the MS Health and Social Innovation program will be prepared to:
Apply principles of innovation, entrepreneurship, and design-thinking to solve complex health and social challenges
Develop and execute a project that leads to social or health innovation
Develop a marketing plan for a social, health, or biomedical venture.
Examine and impact innovation within existing organizations
Use the principles of human-centered design to identify societal, community, and individual needs.
Understand how change can be realized by examining policy and regulations
Conduct a market analysis and apply the marketing mix as it relates to health and social enterprises.
Examine and challenge systems of inequality
Develop innovative initiatives that support the health of the region
Develop a sustainable business and financing model to advance a health or social innovation concept, emphasizing principles of growth strategies and scaling.
Launch their own start-ups
Become innovative leaders that make a difference that will positively influence many generations to come