Niya Werts, PhD, MIS, MS EHS, LMT
Program Director
Dr. Werts is an accomplished educator, scholar, and leader, and has taught health science in community and higher education settings for more than fifteen years. She has an interdisciplinary focus on community health and health information technology.
She earned her Bachelor of Science degree in biology from the University of Maryland Eastern Shore, a Master of Health and Exercise Science from Miami University of Ohio, a Master of Information Systems from the University of Maryland, Baltimore County, and a Doctor of Philosophy degree in Information Systems from the University of Maryland Baltimore County. She's also held an active license as a Massage Therapist in the state of Maryland since 2002. Her primary interests are in the realm of health literacy and health data integration for the improvement of healthcare on the community and organizational levels. She currently serves as the Graduate Program Director for the MS in Health Science at UMB.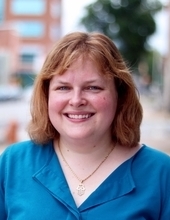 Sarah Archibald, PhD, MS, MA, MDE, CCEP

Dr. Archibald has a Ph.D. in Public Policy (specialization: Health Policy & Criminological Policy) from the University of Maryland, Baltimore County (UMBC). Her first Master's degree is in Sociology (specialization: Criminology & Deviance) from George Mason University, second Master's degree is in Regulatory Science from the University of Maryland, Baltimore (UMB) and the third Master's degree in Distance Education and E-Learning form University if Maryland Global Campus (UMGC). Dr. Archibald also has a graduate certificate in Research Ethics from UMB and a Bachelor's degree in Sociology from SUNY College at Buffalo. Additionally, she is a Certified Compliance and Ethics Professional (CCEP).
Dr. Archibald has six (6) years of experience in research administration (grants and contracts) and twelve (12) years of experience in research compliance (conflicts of interest, Institutional Review Board, Institutional Animal Care and Use Committee, etc.). Currently, Dr. Archibald is serving as a Director in the Office of Accountability and Compliance. She is responsible for developing and implementing the overall compliance program for UMB. Previously, she served as the Research Integrity Officer for UMB, where she provided training on responsible conduct of research and investigate allegations of research misconduct (plagiarism, falsification, fabrication). She also serves as the Program Director the Research Administration Certificate Program (on-line). Her earlier experience as an adjunct assistant professor at UMBC is in teaching crime-related sociology courses including Criminology, Cybercrime, Juvenile Delinquency, Sociology of Serial Killers, White Collar Crime and Sociology of the Death Penalty. Dr. Archibald has also taught an ethical theory course at UMB.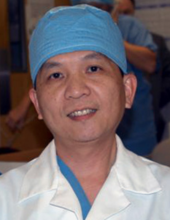 Wei Chao Chang, PhD, DHSC, PA-C
Dr. Chang is a surgical physician assistant with 20 years of experience. He earned a B.S. in Biological Sciences with a concentration in Clinical Laboratory Science from California State University, Sacramento with a minor in Chemistry, an MPAS degree from University of Nebraska Medical Center with a concentration in Surgery, a Doctor of Health Science degree and a Ph.D. in Health Science from Nova Southeastern University. He graduated from the CCBC PA program with Dean's highest honor in 1999. His research interest is perioperative medicine. He is committed to disseminating scientific knowledge. He has authored numerous publications on various topics in healthcare. He has been actively involving in PA education in Maryland.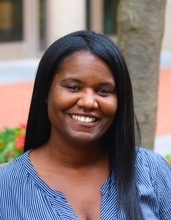 Shani Fleming, MS, MPH, PA-C
Shani Fleming has devoted her career to promoting diversity, inclusion, equity and social justice within the healthcare community. Professor Fleming holds significant clinical experience as a Physician Assistant, including working in family medicine, adolescent medicine, infectious disease, and urgent care. She is Associate Professor at the University of Maryland, Baltimore (UMB) Graduate School Physician Assistant program and Intercultural Leadership certificate program. She serves on the executive leadership team of the Physician Assistant Leadership and Learning Academy, promoting a culture of inclusive, educational excellence. She is considered a diversity and inclusion leader within National and State organizations, reaching thousands of underrepresented racial and ethnic high school and college students advocating for inclusion, diversity, and equity in PA education. She also promotes inclusive and just environments for faculty, staff, and students. Prof. Fleming is proud HBCU graduate, University of Maryland Eastern Shore, and completed her Physician Assistant studies, Master of Public Health and Master of Science in Health Science from George Washington University. She is currently pursuing her Ph.D. in Language, Literacy, and Culture from the University of Maryland Baltimore County.
Larry Madger, PhD
Dr. Magder is interested in developing relatively simple, easy-to-use, statistical methods that can be useful in biomedical research and promoting a shift in the view of the role of statistics in biomedical research. Statistical methods are often described in courses and in practice as methods for using data to decide whether to accept or reject hypotheses. In contrast, Dr. Magder views statistical methods as ways to quantify the evidence in a set of data with respect to hypotheses. Given this information, scientists can then weigh all relevant considerations in making a scientific judgment about hypotheses. This shift in thinking about the role of statistics renders many traditional statistical topics (such the use of one-sided versus two-sided tests, or the adjustment for multiple comparisons) irrelevant.
Katherine Marconi, PhD, MS
Dr. Marconi directs the UMB Graduate School Implementation and Dissemination Science Certificate and teaches in the Global Health Systems program. Her career spans global, national, and local public health, focusing on epidemiology and program evaluation for HIV prevention, care, and treatment efforts and community health projects. In the US State Department she organized the first Office of Strategic Information for PEPFAR – The US President's Emergency Plan for AIDS Relief. There she coordinated global data collection among USG agencies and provided program results to the US Congress and White House. She also organized the science and evaluation office for the Ryan White CARE Act, the government's domestic HIV program. She has been Associate Vice-Dean at UMGC and worked in the Pennsylvania Department of Health. Dr. Marconi has written 30+ articles and co-edited Big Data and Health Analytics. She is active in several public health professional associations.
Diane J. Martin, PhD
Dr. Diane Martin serves as the director of the Geriatrics & Gerontology Education and Research (GGEAR) program in the graduate school at the University of Maryland, Baltimore where she is also a Senior Lecturer. As an applied Gerontologist, her research focus is on workforce development & retention and quality of later life initiatives, including person-centered care and aging-in-place. Dr. Martin is a member of the Gerontological Society of America and the Academy for Gerontology in Higher Education. She earned her doctorate in Psychology with a concentration in aging from Northcentral University, her Master's degree in Experimental Psychology from Towson University and her Bachelor's degree in Psychology from the College of Notre Dame of Maryland.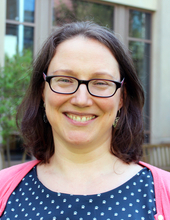 Isabell May, PhD
Dr. May earned her doctorate in American Studies from the University of Maryland, College Park. A native of Germany, Dr. May came to the United States on a Fulbright scholarship in 1999 and has resided in Maryland, with a two-year interruption in Lueneburg, Germany, ever since. Before her tenure at UMB, Dr. May oversaw the Writing Center at the University of Baltimore, founded the Writing Center for Academic English at Leuphana University in Luenburg, Germany, and directed the Center for Academic Success at the Universities at Shady Grove. At UMB, she co-teaches the introductory course on library research and scholarly writing for the MHS program at UMB's Graduate school as well as the first two courses in the Science Communication Certificate Program, while also directing UMB's Writing Center. Her research interests are the development of graduate communication skills, science communication, and the revision process in graduate- and professional-level writing. If Dr. May is not busy writing her blog, researching, or working with writers, she can be found in a Pilates or Cardio class in URecFit or at an Orioles game. Dr. May will be teaching the Science Writing Principles and Writing for Scholarly Journals courses.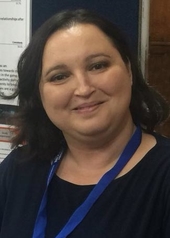 Larisa Odessky, PharmD
Dr. Odessky earned her Doctor of Pharmacy degree from Nova Southeastern University, College of Pharmacy. She was awarded the American Association of Colleges of Pharmacy Academic Affairs Post-Doctoral Fellowship in 2014. She has spent the past two years designing and implementing innovative technology to be used as part of interprofessional healthcare education. She has collaborated with the Virginia Serious Games Institute as part of her fellowship to initiate a nation-wide research project examining the role of serious games in interprofessional education. Dr. Odessky has a passion for developing creative ways to teach students to communicate and become valuable and productive members of diverse healthcare teams.
Michelle Pearce, PhD
Michelle Pearce, PhD is a Professor in the Graduate School at the University of Maryland, Baltimore and holds an adjunct faculty position at Duke University Medical Center. Dr. Pearce received a Doctoral Degree in Clinical Psychology from Yale University and completed a medical psychology internship and two post-doctoral fellowships at Duke University Medical Center. She is a clinical psychologist, licensed to practice in Maryland, and a board certified health and wellness coach. Her program of research examines the role of religion/spirituality in mental and physical health. Her current research focuses on the integration of spirituality into psychotherapy for the treatment of depression, PTSD, and moral injury, as well as a national training for spiritual competency in mental health care. Dr. Pearce has published over 50 peer-reviewed journal articles and book chapters. She has also published a book for mental health professionals called "Cognitive Behavioral Therapy for Christians with Depression: A Tool-Based Primer" and a book for a general audience called "Night Bloomers: 12 Principles for Thriving in Adversity." She also co-authored "Religion and Recovery from PTSD." Dr. Pearce has developed and implemented numerous wellness programs for medical and graduate students, patients, caregivers, and health care professionals.
Henry J. Silverman, M.D., M.A.
Dr. Silverman is a Professor of Medicine. He received a Master's Degree in Philosophy from Georgetown University and is chair of the Clinical Ethics Committee at the University of Maryland. Dr. Silverman teaches several graduates courses in ethics in the Master of Public Health Program. Since 2005, he has directed an NIH-sponsored international training program in research ethics focused on developing individual capacity in research ethics for individuals from the Middle East.