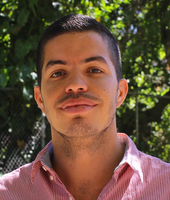 Carlos Faerron M.D., M.Sc.
Costa Rica Program and Faculty Director CISG

Dr. Faerron is the co-founder and current director of the InterAmerican Center for Global Health (CISG). CISG is the first global health hub in Central America and seeks to redefine the meaning of leadership and global health through innovative educational approaches.
Dr. Faerron began his career as a primary care doctor in a rural area of Costa Rica where he worked closely with migrant and indigenous populations. His work follows a health equity and human rights framework as a guiding principle and firmly believes in progress in health through community empowerment, research, and education. He obtained his medical degree at the University of Costa Rica, and his MSc. in International Health at Queen Mary University in Edinburgh and Vrije Universiteit in Amsterdam. Additional studies include Social Justice at the International Institute for Health and Development in Scotland and Social Innovation for Health from INCAE Business School. Dr. Faerron is a Fellow of the Planetary Health Alliance and the Central American Healthcare Initiative.
Virginia Rowthorn, JD, LLM (Global Health Law)
Baltimore Program Director, UMB

Professor Rowthorn co-developed the Global Health Innovation Certificate to create an opportunity for students to learn critical concepts in global health and principles of innovation and implementation science in a country known for innovation in health care – Costa Rica. Rowthorn has studied global health innovation and reverse innovation as a legal scholar. Her most recent article, Legal Barriers to Reverse Innovation, looked at why it is difficult to bring low cost/high impact innovations from overseas to the US. Overcoming these barriers will be a strong focus of the certificate program. In addition, Rowthorn directs the UMB Center for Global Educations Initiatives, the campus hub for global activities.