Niya Werts, PhD, MIS, MS EHS, LMT
Associate Professor and Program Director, Master of Science in Health Science Program
Werts is an accomplished educator, scholar, and leader, and has taught health science in community and higher education settings for more than fifteen years. She has an interdisciplinary focus on community health and health information technology.
She earned her Bachelor of Science degree in biology from the University of Maryland Eastern Shore, a Master of Health and Exercise Science from Miami University of Ohio, a Master of Information Systems from the University of Maryland, Baltimore County, and a Doctor of Philosophy degree in Information Systems from the University of Maryland Baltimore County. She's also held an active license as a Massage Therapist in the state of Maryland since 2002. Her primary interests are in the realm of health literacy and health data integration for the improvement of healthcare on the community and organizational levels. She currently serves as the Graduate Program Director for the MS in Health Science at UMB.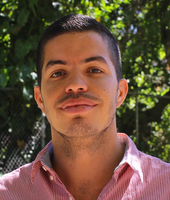 Carlos A. Faerron Guzmán, M.D., M.Sc.
Assistant Professor and Program Director, Master of Science in Global Health
Faerron is currently Assistant Professor of Global Health at the University of Maryland Baltimore, Graduate School. He is also the Director of the Centro Interamericano para la Salud Global (CISG) in Costa Rica and acts as the Associate Director of the Planetary Health Alliance at the Harvard T.H. Chan School of Public Health, as well as adjunct faculty at the University of Costa Rica.
Faerron began his career as a primary care doctor in a rural area of Costa Rica, where he worked closely with migrant and indigenous populations. His work seeks to redefine the meaning of leadership in global health through innovative educational approaches.
Faerron follows a framework of equity in health and human rights as guiding principles and firmly believes in progress in health through community empowerment, action / research, and participatory education.
He obtained his medical degree at the University of Costa Rica and his MSc. in International Health at Queen Margaret University in Edinburgh and Vrije Universiteit in Amsterdam. Additional studies include Social Justice at the International Institute for Health and Development in Scotland and Social Innovation for Health from INCAE Business School. He is a Fellow of the Central American Healthcare Initiative.
Scholarship Administrators
Semhar Okbazion, LL.B., LL.M., LL.M.
Scholarship Program Director
A native of Eritrea, Semhar Okbazion is the Assistant Director of International Services. Before joining UMB, Semhar worked at Johns Hopkins University and American University, where she advised international students and scholars on visas and coordinated events with campus partners and U.S. immigration lawyers.
Previously, Semhar worked with immigration law firms in Washington, D.C. and Virginia. She has two LL.M. degrees from American University in International Law and U.S. Law and Government, with a specialization in Administrative and U.S. Immigration Law. She also has an LL.B. degree from the University of Asmara (Eritrea), where she worked as a lecturer for three years.
Semhar loves international education and U.S. immigration law. In her spare time, she helps refugees and displaced students locate global study and postdoctoral opportunities. She is pursuing her doctorate degree in Higher Education Leadership and intends to focus her research on access to U.S. higher education issues that impact African international students as well as refugees and displaced students.